I was at a screening at Sony (it'll always be the MGM lot to me) earlier tonight, so to avoid traffic and strike while the iron is hot, tonight's post comes to you directly from various branches of the Coffee Bean and Tea Leaf. (As one closed, I was forced to migrate…)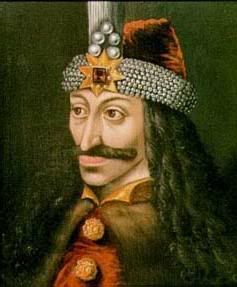 * A little detail everyone seemed to miss yesterday: the possibly upcoming "Vlad" that I discussed last night is technically a movie about Dracula but is not, in fact, a vampire movie. It's a tale that will to some degree hew to the historical reality of the not-quite-literally bloodthirsty Romanian ruler Vlad Dracul, it turns out. Via The Playlist, there's an informative Entertainment Weekly interview with the screenwriter.
Another detail I personally missed last night: writer Charlie Hunnam is one of the stars of FX's "Sons of Anarchy," which I've never seen but have been hearing great things about and which, of course, our own Jason Zingale has been blogging right here at PH. "Vlad" is being compared to both "300" and "Braveheart" — two movies I personally strongly disliked partly because they both offend my sense of morality, but I'm still curious to see if this one pans out.
* "Paranormal Activity" hit it in France and the UK, but not in Germany. I'm imagining a guy in a turtle neck with a look of disdain. "Your pretense at being haunted by demons grows tiresome!"