Yes, we 've got movie news…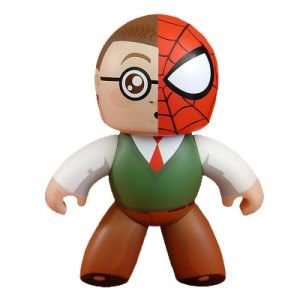 * Nikki Finke's new best friend, Mike Fleming (or someone, it's written in the third person), writes tonight that director Marc Webb of the very popular indie relationship comedy, "(500) Days of Summer" is right now the most likely director for the just announced "Spiderman" reboot.  Fleming, or whomever, writes that  Webb has "no superhero experience," which is not really the issue. The issue is that, while he's quite capable of making an okay indie comedy (I'm not the movie's biggest fan), he has no action experience and Sam Raimi had obviously quite a bit before attempting "Spiderman." Still, the choice of Webb wouldn't be half so strange as another one mentioned by Fleming (or whomever) apparently in all seriousness: Wes Anderson.
I wish we lived in a universe where studio executives would be so weirdly brave. And, hey, if Anderson's not available, they could try David Lynch. I don't know about the masses, but I'd definitely pay to see either movie.
Fleming (or whomever), however, is absolutely correct that, if he were just a bit younger, Joseph Gordon-Levitt would be the guy to play the new Peter Parker. Oh, well.
* Fleming also has it that Daniel Craig is "in talks" to replace a vacating Robert Downey, Jr. on the comic book adaptation, "Cowboys and Aliens." Interesting transition. Downey seems more alien than cowboy; Craig is definitely more cowboy than alien.