* Flicks are a tough business which frequently requires great sacrifice. Still, I can't think of a single creative or suit whose had to saw off a limb to stay alive. However, that's exactly what mountaineer Aron Ralston had to do and now director Danny Boyle plans to film Ralston's story, perhaps or perhaps not with actor Ryan Gosling in the lead. Fun, fun, fun.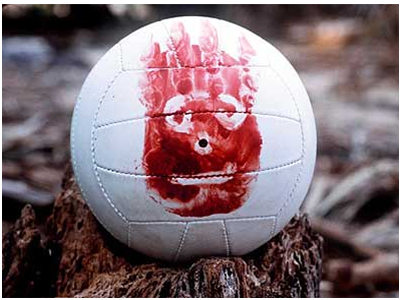 * Demon-plagued Katie and Micah of "Paranormal Activity" live (and hopefully have good agents). Also, those with a high tolerance for low humor will want to check out my friends, the Perry Boys, in "Perry-Normal Activity."
* RIP comic actor, vaudevillian, and magician Carl Ballantine aka "The Great Ballantine, who survived very nicely until age 92.
* Roadside Attractions has picked up "The Joneses," a comedic social satire with two career survivors, David Duchovny and Demi Moore.
* "The Tourist," a remake of a 2005 French thriller little seen in the U.S. has lost Sam Worthington and the very good director Florian Henckel von Donnersmarck ("The Lives of Others.") However, it lives to tell the tale as it's gained Johnny Depp and, perhaps, and an even better director in Alfonso Cuaron ("Y Tu Mama Tambien," "Children of Men").