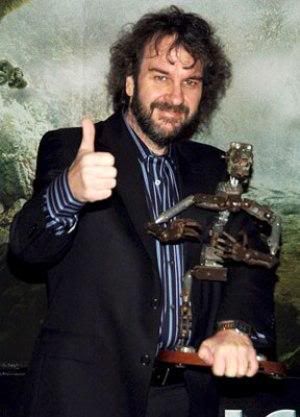 * With "The Lovely Bones" starting to look like a disappointment — and that's definitely true so far in terms of award nominations and reviews, Peter Jackson may be starting to look ahead to his other projects. Among them, via the Playlist, is WWI and the devastating Battle of Gallipoli. The 1915 battle was the subject of a terrific Peter Weir film from 1981 that starred the young Mel Gibson, but Jackson adds that it only covered a few days of the battle, so there's plenty of story left to tell. Weir wants to get the film ready in time for 100-year anniversary of the bloody episode, which helped define the national identities of both New Zealand, Australia, and Turkey. If you're counting, I guess that gives him four or five years to ready the film
* Speaking of upcoming projects involving Peter Jackson (and Steven Spielberg), it's time to start boning up on your Tintin knowledge before 2011, and if you live in L.A. and have time to get over to West Hollywood's Meltdown Comics over the next day or so, here's one cool opportunity to do just that.
* It's not just superhero and adventure comics that are becoming movies. Behold, a rom-com comics adaptation.
* A suddenly agent-less Shia LaBeouf has decided a manager and a lawyer is enough. Nikki Finke deems this a "SHOCKER!"
* Adrian Curry selects the decades greatest posters over at the Auteurs. Personally, I think poster making is a lost art. Things are usually way too literal these days, but Curry's choices are strong.
* Would you want to face Alec Baldwin in a real-life court of law? How about prosecuting? "ABC…Always be convicting." Still, it's possible he might need a seasonal gig at some point to help him work his way through law school…