No time to waste and, fortunately, it's a bit slower than usual tonight.
* I admit it, a lot of the financial/stock market terminology used in Carl Icahn's letter to Lionsgate stockholders, as carried by Nikki Finke and summarized by THR, eludes me. However, the gist seems to be that it's all out war now.
* I was out covering the red carpet at the Mike Nichols AFI tribute last night — you'll be seeing something about it here closer to when the show will actually air in a couple of weeks. Although I had the opportunity to speak very briefly with some genuinely great people, I was a bit disappointed there was no opportunity to watch the presentation on CCTV while I was there. Still, looks like the show that'll air on TV Land should be something.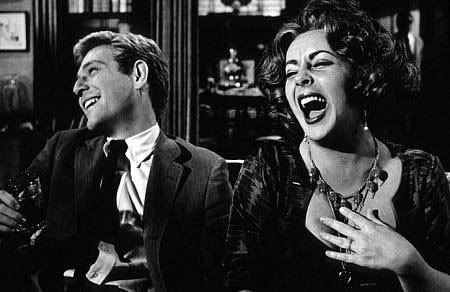 * As an English major and someone who has actually read Cervantes, Joel Silver's apparent approach to "Don Quixote" — which is not to be confused with Terry Gilliam's ever-dicey "The Man Who Killed Don Quixote" — makes me want to slash my wrists just a little.
* Some better news, also from the Playlist, which is that uninhobbited Guillermo del Toro is going back to his vampiric roots and doing a Van Helsing film that will, it safe to say, be much better than the last one, if it ever happens.
* Speaking of good directors who could use a gig, the Vulture claims that Sam Raimi has been offered the gig on the "Wizard of Oz" prequel, "Oz, the Great and Powerful." I've no idea if it's true, of course, but I'm reasonably sure he'd do a better and more imaginative job than either Sam Mendes or Adam Shankman, which is not really a knock on them.
* Re: talk of a "Taken" sequel. I know the movie did well, but I have a feeling that Liam Neeson just wants to keep working right now.
* Jim Emerson examines the notion of the movies that killed the movies, in the sense that sometimes the success of a particular film, or a type of film, you personally dislike a great deal can make a person actually loose interest in all films that come after, to some degree or another. For Francois Truffuat, it was 1962's "Dr. No." Yes, the first James Bond flick. Of course, his own career was really just still starting.