Today, much of the confusion appears to be ethnic.
* Patrick Goldstein presents the U.K. based "Case of the Vanishing and Less Famous African-Americans."
* Universal is "circling" a director of commercials named Carl Erik Rinsch for a shot at the big time for a new action flick, writes Michael Fleming. Rinsch, who I never heard of until now, turns out to have an pretty interesting visual approach (more about that in tonight next's post), but these days every third movie is from some first-timer whose made his or her name doing commercials. Also, Keanu Reeves is the star. Nothing surprising or strange about that, I guess. No, what's of interest here is that the movie is a new version of the story of the loyal 47 Ronin (leaderless samurai), an oft-filmed national legend — in Japan, that is.
Okay, so Reeves is part-Asian, but his looks are sort of those of a vaguely ethnic white guy, which is usually neither here nor there, but this isn't "Shogun" or "The Last Samurai" — it's not a story about some random westerner who finds himself in 18th century Japan. Or maybe it is now. I don't like pre-judging movies but this just gives me a bad feeling. The 47 Ronin is a dearly held national legend of Japan and they're going to make a seemingly super-Americanized English language version, and starring this guy?
I know there's such a thing as non-traditional casting, but this is just weird. Samurai are not merely part Japanese and really can't be. Remember Boss Tanaka from "Kill Bill" and his reaction to taking orders from a woman who was Chinese-Japanese American? Quentin  Tarantino is one big-time Western filmmaker who knows something about Asian culture; I wonder if there are any others. If any movie were to give Japan's growing nationalist far-right a boost, this could be it.
But it's only a movie, right? So, let's see some Japanese filmmakers get to do a version of the Alamo or the Shoot-Out at the O.K. Corral starring some vaguely Caucasian-looking Japanese actor as Wyatt Earp/Davey Crockett and film it in Japanese. I wonder how that would do in the States. I also wonder what our own ranting nativists would make of that.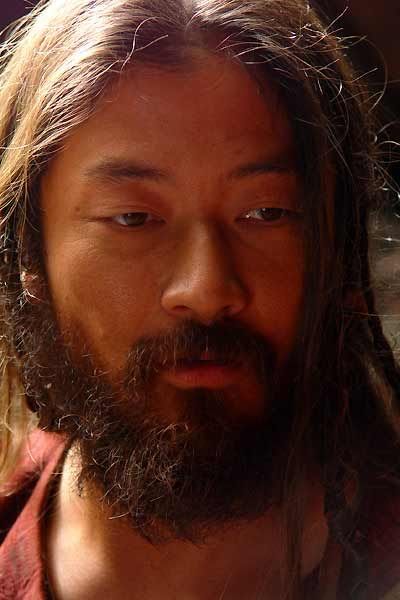 * But poetic semi-justice is swift, because also from the mighty pen of Michael Fleming comes the word of casting the "Warriors Three" by Kenneth Branagh of the upcoming "Mighty Thor" flick. Alongside the traditionally more or less Nordic looking Stuart Townsend and Ray Stevenson (who I guess will be wearing a fat suit of some sort as Valstagg or gaining a lot of weight, or will just be the trimmest Falstaff knock-off ever), Branagh has taken the interesting step of going full mongol on the character of Hogun, who was partially modeled on Charles Bronson, by casting the Japanese actor who actually starred in "Mongol" (and Takashi Miike's probably-never-to-be-seen-by-me gangster gorefest, "Ichi the Killer"), Tadanobu Asano. Yes, this is not your father's lily-white Asgard.
* Mel Gibson adds to the confusion/mystery around "Max Max 4."
* And, finally, in non-ethnically based confusion, Nikki Finke reports Carl Icahn appears to be mucking about with the MGM sale, and the ever-opinionated Devin Faraci (well, he's a pussycat next to Ms. Finke, but who isn't?) has some interestingly contentious thoughts on the state of geek-oriented film journalism and Julia Stiles/Spiderman/Black Cat rumors.