During his welcoming remarks to the Television Critics Association, Robert Greenblatt – President of Entertainment for Showtime – revealed that the network has decided what will take the place of "The Tudors" when the series completes its run at the end of its fourth season.
Get ready for…"The Borgias."
Greenblatt joked that they wanted to give fans of Showtime's current period piece the opportunity to enjoy another "demented dynasty," and, boy, do the Borgias fit that bill. Adultery, theft, rape, bribery, incest, murder…yep, sounds like a premium cable series to me.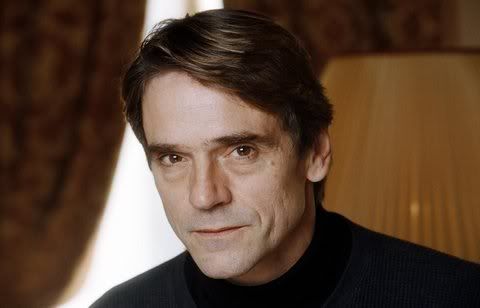 "We think it's a pretty dynamic story to dramatize," said Greenblatt. It must be: not only will Neil Jordan serve as the executive producer (he will also direct the first two episodes), but "The Borgias" has drawn Jeremy Irons to play the role of patriarch Rodrigo Borgia. Plus, in a nice bit of torch-passing, Michael Hirst – one of the primary behind-the-scenes players on "The Tudors" – will be working on series as well.
"The Borgias" is scheduled to premiere on Showtime in the spring of 2011.
UPDATE – Showtime has issued its formal press release about the pick-up the series, describing "The Borgias" as "a complex, unvarnished portrait of one of history's' most intriguing and infamous dynastic families. The series begins as the family's patriarch Rodrigo (Jeremy Irons), becomes Pope, propelling him, his two Machiavellian sons Cesare and Juan, and his scandalously beautiful daughter, Lucrezia, to become the most powerful and influential family of the Italian Renaissance. And all that power and influence eventually leads to their demise. As Machiavelli once said about his friends, the Borgias, 'Politics have no relation to morals.'"
Greenblatt also offers this further quote:
"Having blazed a trail with the award-winning 'The Tudors,' we wanted to continue to offer our audience a period drama as wicked, witty, and utterly compelling — and that's what 'The Borgias' will be. I can guarantee you've never seen a family quite like this before, nor could you make up the outrageous twists and turns of their epic saga if your life depended on it. The directorial mastery of Neil Jordan along with Michael Hirst's flair for bringing historical dramas vividly to life for a contemporary audience will make 'The Borgias' unlike anything else on television."