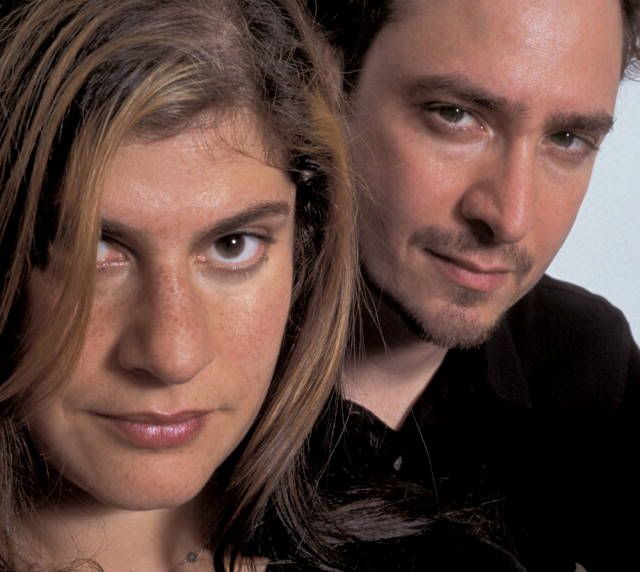 The recent death of autobiographical comics writer Harvey Pekar at age 70 was a more bitter than sweet reminder of one of the first really great films of our young millennium. Released in 2003 and written and directed by the husband and wife team of Shari Springer Berman and Robert Pulcini, "American Splendor" dared to place actors Paul Giamatti, Hope Davis, and Judah Friedlander — portraying Pekar, wife Joyce Brabner, and their ultra-nerd friend, Toby Radloff — alongside the real Pekar, Brabner, and Radloff, seamlessly combining traditional fiction, documentary film, and some charmingly minimalist comic book-style animation to make easily the most inventive and rewarding comics-to-film translation so far. (Yes, I think it's better than "The Dark Knight.")
What made it even more impressive was that this was the first fiction film by its makers. Prior to "American Splendor," Berman and Pulcini were the documentararians behind a pair of films focusing on film and show-business landmarks. They chronicled the death of a venerable, movie-star-beloved Beverly Hills restaurant in "Off the Menu: The Last Days of Chasen's" and the rebirth of the ultimate movieland cemetery into the world's hippest burial plot in "The Young and the Dead." The pair also made a 2006 IFC documentary about road movies, "Wanderlust."
Their return to fiction films, 2007's "The Nanny Diaries," was less well-received, but now Berman and Pulcini are back with an imperfect but enjoyable comedy. Co-written with author Jonathan Ames (HBO's "Bored to Death") from his semi-autobiographical novel, "The Extra Man" stars Paul Dano as Louis Ives, a courtly 20-something with a fixation on 1920s literature and a certain amount of sexual/gender confusion, who finds himself spending a lot of time with his new roommate — an aging, ultra-obscure, ultra-reactionary playwright named Henry Harrison (Oscar and Tony winning veteran stage and film star Kevin Kline).
Berman and Pulcini are also preparing their next film. "Cinema Verite," with James Gandolfini, Diane Lane, and Tim Robbins starring in a screenplay by veteran scenarist David Seltzer ("The Omen," "Punchline"). It's a tailor-made premise for the couple: the making of "An American Family," the groundbreaking and highly controversial PBS documentary series which essentially created the modern reality television genre in 1975. The series was also the inspiration for the 1979 Albert Brooks comedy, "Real Life."
When I was escorted to the room at L.A.'s Four Seasons where I was to meet with the writing-directing pair, I was surprised to see only one person and at first I wasn't sure I had arrived at the right place. Robert Pulcini and I talked about our shared first name (he's a "Bob" too), and he explained cordially that his wife would be returning in just a moment. Shari Springer Berman arrived and then somehow got into the topic of the unusual spelling of my last name. All very fascinating — to me — but I figured I'd better talk about Berman and Pulcini's movies instead.