A recent issue of Time magazine has the phrase "The Decade from Hell" emblazoned across its front cover. It's referring to everything America has gone through in the past ten years, and it's difficult to argue such an assertion: it's been a shitty decade on a national level. During such times of stress, people inevitably turn to entertainment as a form of release, and although the methods in which we've distracted ourselves over the last ten years have unquestionably diversified, television remains the most easily accessible outlet for most Americans.
Within the format itself, the whole concept of reality TV must surely have been the biggest revolution of the decade. It's really easy to bag on reality TV – mostly because the bulk of it is so damned unreal – but anybody who spends any time in front of the tube has surely had at least a couple of reality series they consider appointment TV. The two concepts that paved the way for everything else are undoubtedly "Survivor" and "American Idol." The former, of course, opened the floodgates for the genre, and while it's seen a considerable dip in the ratings department over the years, 12 million viewers isn't a viewing figure to sneeze at. The latter, despite all the bitching and moaning and cries of "it's not as good as it used to be" that accompany each new season, remains one of the most watched shows on the tube, likely due to the fact that it's strictly a talent competition.
On "American Idol," the only backstabbers are the judges, and since they aren't part of the competition, their amusing duplicity is championed. The contestants, on the other hand, are innocents, and once the competition is underway, we're given no peek into any possible backstage drama, which is a good thing, because by the time the audition rounds are over, we've had enough drama to last the whole season. Everything that comes after is all about who can best transfix us for three minutes a week via one pop ditty. It actually says something positive about the U.S. that "American Idol" remains our #1 form of reality entertainment, even if the actual reality is that the vast majority of Americans couldn't care less about buying the winner's album six months after they're crowned.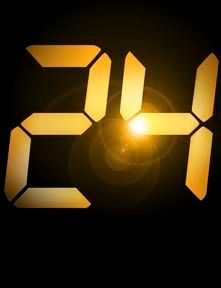 You might think reality TV is a bunch of crap, and in most cases you'd be right, but the whole idea of it, to my mind, led to an important revolution, and that is serialized nighttime television (the classic "soap" formula notwithstanding). Reality shows taught viewers how to become invested in characters, how to be concerned for their eventual fate, and, most importantly, how to pay attention to an ongoing storyline, and the need to tune in every week. It didn't take long for the networks to figure out that there was an audience for shows that didn't continually hit the reset button. "24" must have been the first successful show of the decade to embrace the serial formula, and it embraced it whole hog. It required you to tune in for every episode, because each installment was another hour of a single day in the life of Kiefer Sutherland's Jack Bauer. That "24" premiered less than two months after the terrorist attacks on 9/11 was pure happenstance. That it became enormously popular with viewers? Probably not so much. America needed some fictitious reassurance that there were folks on the job who could get shit done, and "24" filled the prescription.
Strangely, "24" didn't open the network floodgates for more such programming right away. It took a few years, and then "Lost" made its mark. The number of "Lost" episodes I've seen could be counted on two hands, but that's not because I didn't like it, but because real life got in the way of it being appointment TV. Yet I viewed the pilot for "Lost" several months before its 2004 premiere, and when it ended I was convinced that I'd seen the second best TV pilot ever made. ("Twin Peaks" stills sits at #1.) The fact that a show as intricate as "Lost" still has a hardcore, central audience is perhaps a testament to that pilot. "24" started a new story with each new season; "Lost" required that you tune in for every episode of every season.
Another sci-fi series that did just that was "Battlestar Galactica," a show that, due it being on a niche network (Syfy), never amassed a huge audience yet snagged boatloads of publicity and awareness nonetheless. It was no small feat to take an utterly laughable short-lived series from the late '70s and re-envision it for modern audiences, but Ron Moore and company did just that…and they did it far more successfully that anyone ever guessed possible. Most amazingly, the show taught us a lot about ourselves, by thoroughly defining what it means to be human, and as the damaged '00s dragged on, there may not have been a more important lesson to be learned.
On the same day I saw the "Lost" pilot, I saw another pilot for a completely different kind of series. While I didn't rank it as one of the greats, there was one thing I was sure of: it would be a massive hit…and it was. "Desperate Housewives" was precisely the sort of vapid, soapy fare that had been absent for far too long on American TV. It clued into the seemingly bland suburban construct which surrounds so many Americans, via the Lynchian notion that "all is not what it seems." Most anyone who lives a suburban life can no doubt relate to that idea, because wherever there are groups of people, there are bound to be some of them that are fucked up. "Housewives" is littered with fucked up suburbanites of all shapes, sizes and types, but they're kooky and funny and there's always some twinkly music playing in the background that in the end makes everything OK. It is not great television, but over the years it has, for the most part, been immensely watchable in the most disposable sort of way.
Around the same time period as "Housewives," "Grey's Anatomy," made some major waves. It's a series I have never watched and never plan to, but I'd be foolish to omit it from discussion since it brought two annoyingly obnoxious terms to the TV table: McDreamy and McSteamy. I haven't heard either in a few years, but there was a time when they seemed to define everything that was wrong with television. I assume "Grey's" fans have grown out of it…or maybe the show killed one of those guys off? I've no idea and can't be motivated to investigate. Presently, there's a brand new version of it going around, through cinema, via Camp Edward and Camp Nimrod. People can be so easily distracted it makes you wonder why some shows actually try harder.