Although the TCA Press Tour actually ended on July 8th, there were so many things going on and so many different series and specials being covered that I simply didn't have time to tackle them all while I was still out there. Plus, let's be honest: once we get past the broadcast networks, do you really need full-fledged coverage on every single one of them?
Well, maybe you do…and if you do, then I'll be glad to give it to you, since it's never too late for a TCA member to delve back into the archives and produce the highlights of the tour's various panels.
In the meantime, though, here's a quick list of what was covered during the course of PBS's two days of the tour, along with what the network itself has to say about the programs in question. If you want a straighter strain of dope on any of them, just say the word…
* American Experience: Freedom Riders:
Award-winning filmmaker Stanley Nelson returns to the Sundance Film Festival with his latest documentary "Freedom Riders," the powerful, harrowing and ultimately inspirational story of six months in 1961 that changed America forever. From May until November 1961, more than 400 black and white Americans risked their lives—and many endured savage beatings and imprisonment—for simply traveling together on buses and trains as they journeyed through the Deep South. Deliberately violating Jim Crow laws, the Freedom Riders' belief in non-violent activism was sorely tested as mob violence and bitter racism greeted them along the way.
"Freedom Riders" features testimony from a fascinating cast of central characters: the Riders themselves, state and federal government officials, and journalists who witnessed the rides firsthand. Despite two earlier Supreme Court decisions that mandated the desegregation of interstate travel facilities, black Americans in 1961 continued to endure hostility and racism while traveling through the South. The newly inaugurated Kennedy administration, embroiled in the Cold War and worried about the nuclear threat, did little to address domestic Civil Rights. Organized by the Congress of Racial Equality (CORE), the self-proclaimed "Freedom Riders" came from all strata of American society—black and white, young and old, male and female, Northern and Southern. They embarked on the Rides knowing the danger but firmly committed to the ideals of non-violent protest, aware that their actions could provoke a savage response but willing to put their lives on the line for the cause of justice.
Each time the Freedom Rides met violence and the campaign seemed doomed, new ways were found to sustain and even expand the movement. After Klansmen in Alabama set fire to the original Freedom Ride bus, student activists from Nashville organized a ride of their own. "We were past fear. If we were going to die, we were gonna die, but we can't stop," recalls Rider Joan Trumpauer-Mulholland. "If one person falls, others take their place." Later, Mississippi officials locked up more than 300 Riders in the notorious Parchman State Penitentiary. Rather than weaken the Riders' resolve, the move only strengthened their determination. None of the obstacles placed in their path would weaken their commitment. The Riders' journey was front-page news and the world was watching. After nearly five months of fighting, the federal government capitulated. On September 22, the Interstate Commerce Commission issued its order to end the segregation in bus and rail stations that had been in place for generations.
"This was the first unambiguous victory in the long history of the Civil Rights Movement. It finally said, 'We can do this.' And it raised expectations across the board for greater victories in the future," says Arsenault.
"The people that took a seat on these buses, that went to jail in Jackson, that went to Parchman, they were never the same. We had moments there to learn, to teach each other the way of nonviolence, the way of love, the way of peace. The Freedom Ride created an unbelievable sense: Yes, we will make it. Yes, we will survive. And that nothing, but nothing, was going to stop this movement," recalls Congressman John Lewis, one of the original Riders.
Says Stanley Nelson, "The lesson of the Freedom Rides is that great change can come from a few small steps taken by courageous people. And that sometimes to do any great thing, it's important that we step out alone." (Winter / Spring 2011)
* American Masters: LENNONYC:
This fall, as the world remembers John Lennon on what would have been his 70th birthday, and the 30th anniversary of his death, American Masters airs "LENNONYC," a new film that takes an intimate look at the time Lennon, Yoko Ono and their son, Sean, spent living in New York City during the 1970s. "New York became a part of who John and I were," said Ms. Ono. "We couldn't have existed the same way anywhere else. We had a very special relationship with the city, which is why I continue to make this my home, and I think this film captures what that time was like for us very movingly."
Following the breakup of the Beatles, Lennon and Ono moved to New York City in 1971, where Lennon sought to escape the mayhem of the Beatles era and focus on his family and private life. At the same time, he created some of the most acclaimed songs and albums of his career, most of them written at his apartment at The Dakota on Manhattan's Upper West Side, including "Mind Games," "Whatever Gets You Thru the Night," "I'm Losing You," and "Woman." He also remained highly active in the anti-war movement as well as numerous other progressive political causes. As much as New York made an impact on Lennon and Ono by offering them an oasis of personal and creative freedom, so too did they shape the city. At a time when New York faced record high crime, economic fallout and seemed to be on the verge of collapse, Lennon and Ono became a beloved fixture in neighborhood restaurants, at Central Park, at sports events and at political demonstrations.
Lennon and Ono also bonded with millions of their fellow New Yorkers in their experience as immigrants. The film traces their struggle to remain in the U.S. when the Nixon administration sought to deport them, supposedly based on a narcotics violation, but which Lennon insisted was in response to his anti-war activities. "LENNONYC" features never-before heard studio recordings from the Double Fantasy sessions and never-before-seen outtakes from Lennon in concert and home movies that have only recently been transferred to video. It also features exclusive interviews with Ms. Ono, who cooperated extensively with the production and offers an unprecedented level of access, as well as with artists who worked closely with Lennon during this period, including Elton John and photographer Bob Gruen (who took the iconic photograph of Lennon in front of the skyline wearing a "New York City" t-shirt). (Nov. 22, 2010)
* The Cat in the Hat Knows A Lot About That!
Voiced by award-winning actor Martin Short, Dr. Seuss's The Cat in the Hat guides friends Sally and Nick – with a little help from the Fish, Thing 1 and Thing 2 – on fun-filled adventures where they make natural-science discoveries, from how bees make honey to why owls sleep during the day. Filled with both adventure and silliness, "The Cat in the Hat Knows A Lot About That!", based on the acclaimed The Cat in the Hat's Learning Library book series, will appeal to preschoolers' natural curiosity, and engage them in the process of scientific exploration and discovery. The series, created in response to recent findings that children graduating from kindergarten are less prepared to learn about science than about other subjects, supports young children's science learning by introducing scientific inquiry skills, teaching core science concepts and vocabulary, and preparing preschoolers for kindergarten and first grade science curriculum — all in whimsical style.
A team of science and early childhood experts developed the curriculum for the first season's 40 episodes, each of which begins with a question posed by Sally or Nick. Although the Cat knows a lot of things, his insatiable curiosity to learn more about the world leads to adventures with Sally and Nick in his one-of-a-kind Thinga-ma-jigger, a marvelously Seuss-ian contraption that sprouts wings, pontoons, booster rockets, skis, and just about anything else needed to find the answer. The inquisitive gang travels to the bottom of the sea to observe giant sea worms, zips to the rain forest to visit animals living in Kapok trees, and shrinks to bee-size to visit a hive and learn how honey is made. Guided by the Cat, the kids figure things out by observing, collecting and managing clues, making connections, constructing and evaluating theories, and having discussions — all in a preschool-appropriate manner. (Premieres Sept. 6)
* Circus:
For centuries, the circus has captivated and delighted audiences around the globe, becoming a cultural phenomenon. Now, for the first time, step inside the ring, where the stories are true and the magic is real, for an intimate look at the mystery and thrill of it all with "Circus," a multi-part documentary. Over the course of six dramatic hours, Show of Force, the production company whose founding partners were two of the key creative visionaries behind the Emmy Award-winning PBS series "Carrier," turns its lenses on the world-renowned Big Apple Circus. "Circus" follows the company on an unforgettable journey from the big top to the "back lot," where nail-biting drama unfolds both high in the air and down on the ground and the real heart of the circus beats, going behind the scenes to explore a distinctive world with its own rules and lingo and no fixed address. It reveals the sights, sounds and stories of the circus' fascinating cultural legacy in unprecedented breadth and scope as viewers escape into a place of passion, excitement, perseverance and even heartache. From the training and rehearsals to the bravery and the intensity of life — and work — in the circus, the cameras capture it all.
Grab a front-row seat as members of the Big Apple family experience life-changing moments. Founder and artistic director Paul Binder announces his departure and faces the realities of leaving behind his home and his creation, the Big Apple Circus, after 30 years in the ring. New clown Glen Heroy searches for his place under the big top while dealing with a haunting past. Twin brothers Marty and Jake LaSalle, life-long juggling partners, battle with the decision to keep their act together or part ways professionally. Teen acrobat Christian Stoinev grapples with leaving the family circus legacy for a "normal" life in college. Love fizzles and blossoms inside the close-knit group of ring crew members. A long-time company member faces the challenge of a life-threatening illness. Acts are fired and hired as the circus — and its performers — face tough times. Still, the show must go on.
"Circus" offers an intimate portrait of the amazing performers from around the world, as well as those that construct the tent, fit and tailor the costumes and choreograph the show. The series highlights the physical demands of human performance as well as the confinements of living life on the road for 10 months straight with 150 other people of differing nationalities, belief systems and backgrounds. Throughout the series, viewers are provided with an exclusive look at unbelievable performances, including death-defying trapeze troupe the Flying Cortes, Russian barre act the Rodion Troupe, winners of some of circus' most coveted international honors, dog trainer and 8th generation circus performer Luciano Anastasini, disciplined and stunning tightrope walker Sarah Schwarz, and veteran equestrian husband and wife team Christine Zerbini and Sultan Kumisbayev.
"Circus" is a never-before-seen look into how a traveling big-top show functions. Constantly in motion, startlingly insular and completely interdependent for months on end, the circus community demands a uniquely high level of sociability, diplomacy and flat-out patience. Audiences will quickly discover that running away to the circus does not always guarantee one's troubles won't eventually catch up. (Nov. 3, 2010)
* Michael Feinstein's American Songbook:
Produced and directed by Amber Edwards of Hudson West Productions, the three-part series embarks on a dynamic road trip through the glorious history of American song by the acclaimed musician and five-time Grammy®-nominated vocalist. Viewers accompany Feinstein on-stage and backstage, hear him interpret great standards, listen in on personal stories about the songwriters and entertainers he's known and worked with over three decades, and join him on his quest to find and preserve rare treasures of classic American music.
"Michael Feinstein's American Songbook" chronicles Feinstein's lifelong mission to keep the Great American Songbook alive, as he preserves and passes along the lyrics and melodies of songwriters like George and Ira Gershwin, Cole Porter, Irving Berlin, and Rodgers and Hart, all while performing more than 150 shows a year across the country. The series follows the meticulous musician as he rummages though cluttered basements and dusty attics, sifts through piles in cluttered storage lockers, and unearths obscure items in flea markets. Simultaneously, Feinstein digs deep into the artistry of performers like Frank Sinatra, Rosemary Clooney, Nat King Cole, Ethel Waters, and Margaret Whiting, illuminating what makes them so iconic and timeless.
In all aspects of his life, Feinstein is a historical sleuth, obsessively seeking out and saving priceless musical rarities (alternate lyrics, long-lost arrangements, and unreleased recordings) from destruction. In addition to footage that documents Feinstein's fabulous but exhausting life on the road, "Michael Feinstein's American Songbook" uses prized archival audio and film footage to tell its story. The clips, narrated and contextualized by Feinstein, reveal the social and historical forces behind the music, which helped to shape the style, attitude and self-image of America for more than a century. Filled with generous portions of live performance past and present, the series offers both an intimate portrait of a unique entertainer and a history of 20th century popular culture. (Oct. 6, 2010)
* God in America:
How has religious belief shaped American history? What role have religious ideas and spiritual experience played in shaping the social, political, and cultural life of what has become the world's most religiously diverse nation? For the first time on television, "God in America," a presentation of "American Experience" and "Frontline," will explore the historical role of religion in the public life of the United States in the six-hour series, which interweaves documentary footage, historical dramatization, and interviews with religious historians. "God in America" examines the potent and complex interaction between religion and democracy, the origins of the American concept of religious liberty, and the controversial evolution of that ideal in the nation's courts and political arena.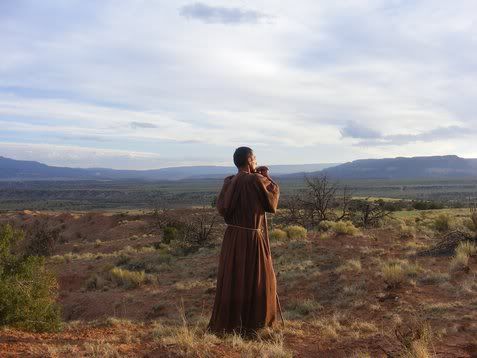 The series considers the role religious ideas and institutions have played in social reform movements from abolition to civil rights, examining the impact of religious faith on conflicts from the American Revolution to the Cold War, and how guarantees of religious freedom created a competitive American religious marketplace. It also explores the intersection of political struggle and spiritual experience in the lives of key American historical figures including Franciscan Friars and the Pueblo leader Po'pay, Puritan leader John Winthrop and dissident Anne Hutchinson, Catholic Bishop John Hughes, abolitionist Frederick Douglass, Presidents Thomas Jefferson and Abraham Lincoln, reform Rabbi Isaac Meyer Wise, Scopes trial combatants William Jennings Bryan and Clarence Darrow, evangelist Billy Graham, civil rights leader Martin Luther King, Jr., and the Moral Majority's Jerry Falwell. (Oct. 11, 2010)
* In Performance at the White House: A Broadway Celebration:
"A Broadway Celebration: In Performance at the White House" is a PBS music special in the East Room of the White House; WETA Washington, D.C., will produce the television program in association with Margo Lion, Ltd. and 101 Productions, Ltd., and it will be directed by Broadway luminary George C. Wolfe. President and Mrs. Obama will host the event on Monday, July 19.
It will feature a series of performances by major Broadway artists and new talent, presenting selections from American musicals that reflect the spirit, energy and ambition of America. The evening will include Nathan Lane, Idina Menzel, Brian d'Arcy James, Audra McDonald, Chad Kimball, Marvin Hamlisch, Karen Olivo, Tonya Pinkins, Assata Alston and a youth ensemble from the Joy of Motion Dance Center. (Oct. 20, 2010)
* Independent Lens: Bhutto:
A portrait of one of the most fascinating and complex figures of our time, Bhutto is the epic tale of the life and tragic death of Benazir Bhutto, who broke the Islamic glass ceiling as the first woman leader of a Muslim country. Beloved by the people of her native Pakistan, she was reviled by the nation's military establishment and male-dominated ruling class.
More than two years after her death from a suicide bomber, Benazir remains a divisive figure, a symbolic metaphor for the fight between terrorism and moderation. That struggle continues today in Pakistan, the world's most strategically important country and the Muslim world's sole nuclear power. (March 2011)
* Independent Lens: Reel Injun:
Cree filmmaker Neil Diamond takes an entertaining, insightful, and often humorous look at the Hollywood Indian, exploring the portrayal of North American Natives through a century of cinema and examining the ways that the myth of "the Injun" has influenced the world's understanding—and misunderstanding—of Natives. Narrated by Diamond with infectious enthusiasm and good humor, "Reel Injun: On the Trail of the Hollywood Indian" is a loving look at cinema through the eyes of the people who appeared in its very first flickering images and have survived to tell their stories their own way.
Tracing the evolution of cinema's depiction of Native people from the silent film era to today, Diamond takes the audience on a journey across America to some of cinema's most iconic landscapes, including Monument Valley, the setting for Hollywood's greatest Westerns, and the Black Hills of South Dakota, home to Crazy Horse and countless movie legends. Clips from hundreds of classic and recent Hollywood movies illustrate Diamond's points, while celebrated Native and non-Native film celebrities, activists, film critics, and historians discuss their perceptions of the big screen Indian in candid interviews. Diamond meets with Clint Eastwood at his studios in Burbank, California, where the film legend discusses the evolution of the image of Indians in Westerns and what cowboy-and-Indian myths mean to America. Legendary Native American activists weigh in on pivotal moments in American Indian history, including Russell Means, who remembers being in the trading post during the 1973 standoff at Wounded Knee, and Sacheen Littlefeather, who recounts the acceptance of Marlon Brando's Oscar in protest of "the treatment of American Indians today by the film industry." Others offering their perspectives include notables such as Robbie Robertson, the half-Jewish, half-Mohawk musician and soundtrack composer; Cherokee actor Wes Studi; filmmakers Jim Jarmusch and Chris Eyre; and acclaimed Native actors Graham Greene and Adam Beach.
"Reel Injun"'s humor and star power is balanced with insightful commentary from film critics and historians, including CBC film critic Jesse Wente; Angela Aleiss, author and scholar of American Indian Studies; and Melinda Micco, associate professor of ethnic studies at Mills College, California. The film also explores the range of non-Native actors who have portrayed Natives onscreen and reveals the bizarre secret identity of the iconic "weeping" Indian, Iron Eyes Cody. (Nov. 2010)
* Masterpiece – Wallander II: Faceless Killers
Kenneth Branagh returns to his remarkable Emmy and Golden Globe-nominated role as the soul-searching Swedish cop created by bestselling novelist Henning Mankell, on "Wallander II," three gripping new Kurt Wallander cases based on the books that launched the craze for Nordic thrillers. "Wallander II" has Branagh back in top form in a performance greeted by rapturous UK critics as "a revelation" (The Telegraph), "close to perfect" (The Sunday Times), and "one of the great treats of contemporary television" (The Evening Standard). The British Academy of Film and Television Arts (BAFTA) could not agree more, honoring him with the Best Actor Award for 2010. Set in the Swedish port town of Ystad, a crossroads of international crime and home-grown misfits and psychopaths, the series pits Wallander against serial killers, vigilantes, organ harvesters, and sadistic armed robbers.
Branagh is joined by David Warner as the elder Wallander, a painter who is losing his mind to Alzheimer's, but worries about his son's soul; Tom Hiddleston as Wallander's fellow cop Magnus, a crisp professional who both admires and resents his colleague's chaotic style; Jeany Spark as Wallander's long-suffering daughter, Linda; and guest star Rupert Graves as a wealthy philanthropist, whose altruism seems too good to be true. The new season finds the down-at-the-heels sleuth nearing the end of his emotional rope—at odds with Linda, his father, his gyrating blood sugar, and coming to terms with having killed a man. It's almost more than a self-doubting crime solver can stomach, but circumstances throw the following cases into his lap:
Faceless Killers – An elderly couple on a farm are tortured and murdered in a way that suggests the killers were trying to extract information. The woman's dying word to Wallander: "foreigner"—or something like it. Unfortunately, this uncertain testimony leaks to the press and a vigilante campaign against migrant laborers begins—with deadly consequences. Wallander faces his own conflicting attitude toward foreigners when Linda begins dating a Syrian doctor. Racism, revenge, greed, and the search for justice prove a volatile mix, as the darker side of human nature erupts. (Oct. 3, 2010)
The Man Who Smiled – Scarred by the experience of shooting a man and on the verge of resigning from the force, Wallander is approached by an old friend. The man's father has just died in a suspicious car crash. Distracted, Wallander refuses to investigate, but then his friend is found hanged. Both father and son have the same unusual injury to a bone in the neck, indicating murder. This double homicide soon points to a heinous conspiracy, where Wallander's chief informant is a resentful former Ystad cop who was fired for wrongful death. (Oct. 10, 2010)
The Fifth Woman – An elderly widower and birdwatcher is tortured and killed with shocking barbarity. Then, it's the turn of a flower shop manager. Yet another older man dies hideously before Wallander begins putting the pieces together, pointing at an avenging angel who is dispensing justice for past wrongs—terrible wrongs. Complicating the picture is Wallander's ailing father, turning the crumpled cop into an emotional wreck as he races to save the "angel's" next deserving victim. (Oct. 17, 2010)
* Masterpiece – Sherlock:
Blowing away the fog of the Victorian era, Sir Arthur Conan Doyle's classic detective Sherlock Holmes enters the 21st century in a thrilling contemporary version. Starring Benedict Cumberbatch in the title role, Sherlock premieres with three criminally clever whodunits on "Masterpiece Mystery!" Created by the celebrated story-telling team of Steven Moffat and Mark Gatiss, Sherlock co-stars Martin Freeman as Dr. John Watson, Holmes's best (and only!) friend. Just as in the Conan Doyle original, John is a retired army doctor, wounded during service in Afghanistan. A chance encounter brings him into the strange and thrilling world of Sherlock Holmes whose cases he begins to write up – as online blogs.
The UK press greeted the new Sherlock with open arms and rave reviews: "Sherlock is a triumph, witty and knowing, without ever undercutting the flair and dazzle of the original," wrote The Independent. "Meet the new Sherlock," announced The Daily Telegraph, "an electrifying sociopath." And The Times (London) proclaimed, "Sherlock makes every other crime caper on television look thin." This is a brand new Sherlock made by people who love the original stories, so each adventure is packed full of details, places, idiosyncrasies, plot elements, phrases, each with its own 21st-century twist. For example, the first episode, "A Study in Pink," includes the clue, "Rache," which was pivotal in the first Sherlock Holmes story, A Study in Scarlet, published in 1887. But beware! Each mystery is fiendishly new. The cast also features Rupert Graves as Inspector Lestrade—the best Scotland Yard cop there is, but a man wise enough to know when to call in the consulting detective his staff call "freak." In an age of forensic detection, it is still Sherlock's brilliant brain and powers of deduction which crack the following baffling cases:
A Study in Pink — A wave of suicides grips London, but Sherlock suspects the victims are not, as the police believe, voluntarily swallowing poison capsules. "We've got ourselves a serial killer," he declares. "I love those!" With his newfound friend and flat mate, John Watson, he seizes on the minute details of the most recent victim, a lady dressed entirely in pink, to reveal a mastermind with the perfect cover—and a diabolical motive. But can Sherlock escape becoming the next "suicide"? (Oct. 24, 2010)
The Blind Banker — A banker and a journalist recently returned from the Far East are both shot dead by a killer who can seemingly walk through walls. Sherlock and John follow the trail to London's Chinatown, where an ancient Chinese puzzle, an antiquities curator on the run, and a mysterious book that everyone in London seems to own hold the solution to the murders. Meanwhile, John's new love interest finds herself caught in the middle of a very memorable date! (Oct. 31, 2010)
The Great Game — Sherlock pits his wits against a devilishly clever bomber, who straps explosives to innocent people and has them call the detective with a series of baffling mysteries to solve. A twenty-year-old murder; a blood-soaked car; a lost painting worth millions of dollars – it's just the kind of adventure our hero relishes, but who is the evil genius behind this deadly game? (Nov. 7, 2010)
* Nature: The Born Free Story: 50 Years Later
The year 2010 marks the 50th anniversary of Joy Adamson's milestone book, "Born Free," a book that forever changed the way we think about wildlife. The dramatic story of Joy and George Adamson becoming surrogate parents of an orphaned lion cub named Elsa and her eventual release back into the wild sold millions of copies around the world, and the extraordinarily successful film based on the book went on to win two Academy Awards. It was one of the earliest representations on film of animals as individuals and had considerable repercussions in the world of conservation. The idyllic story portrayed on film was far from reality. Behind its romanticized depiction of Elsa and the Adamsons is the compelling story of the daring and controversial life two lovers of wildlife chose to live. But it is also a celebration of how a simple act of kindness taught us all how to see animals in a brand-new way.
"Nature" goes behind the scenes of "Born Free" to examine the genesis and aftermath of this landmark story. The documentary takes viewers through challenges in making "Born Free" and the real-life drama of the Adamsons as pioneering conservationists. "Nature" will revisit the people featured in the movie and discuss the importance and dangers of their revolutionary views about animals. Illuminated by George Adamson's journal entries, archival home movies, and conversations with the Adamsons' close confidants, the film reveals shifting attitudes about conservation and their impact on lions in Africa.
Published in 1960 and followed by a film and Academy Award-winning song of the same name in 1966, "Born Free" became a phenomenon that stimulated a worldwide interest in the plight of wild animals that still resonates today. The many wildlife projects inspired by "Born Free" include the Elsa Conservation Trust, which propelled the Adamsons from maverick naturalists to global conservationists, and the Born Free Foundation, founded by Bill Travers and Virginia McKenna, stars of the film. After the triumph of "Born Free," the Adamsons continued to rehabilitate wild animals in need. Joy worked with leopards while George continued with lions, including three of the 24 lions who played Elsa in the movie. The Adamsons introduced the radical idea that wild animals should be treated as unique individuals and fostered the concept of saving lions by directly relating to them. But the blissful bush paradise and Elsa's rehabilitation described in the book and film are misleading. The Adamsons' approach to working with lions, although successful, left people vulnerable to unpredictable attacks. For instance, McKenna broke an ankle when a lion jumped on her during the film's pre-production. But worse, a child was mauled and a wildlife reserve worker was killed by one of the lions that had been featured in the film, which changed the public perception of the Adamsons from wildlife heroes to eccentrics in the bush.
In a dark twist ending to the Adamsons' extraordinary lives, Joy was brutally murdered by a disgruntled staff member at her reserve. And nearly 10 years after Joy's death, George was gunned down by poachers and bandits who wanted to shut down his camp. Since the heyday of "Born Free," experts estimate Africa's lion population has plummeted by 80-90 percent, partly due to the ever-increasing human population that shares their habitat. But their loss will have an impact across the ecosystem, and with only about 20,000 lions left now compared with 200,000 just 20 years ago, the pressure is on to save them. Despite criticism of their work, the Adamsons developed intriguing insights about animal behavior and laid the foundation for future conservationist efforts. Before them, no one had attempted or knew how to rehabilitate a domesticated wild animal. Their ground-breaking experiment with Elsa profoundly transformed our view of the natural world. (Winter / Spring 2011)
* Nova: Making Stuff Stronger, Smaller, Smarter, Cleaner
Invisibility cloaks. Spider silk that is stronger than steel. Plastics made of sugar that dissolve in landfills. Self-healing military vehicles. Smart pills and micro-robots that zap diseases. Clothes that monitor your mood. What will the future bring, and what will it be made of? In NOVA's fascinating new four-hour series, "Making Stuff," popular New York Times technology reporter David Pogue takes viewers on a thrilling tour of the material world we live in, and the one that may lie ahead—offering viewers a behind-the scenes look at scientific innovations that are ushering in a new generation of materials that are stronger, smarter, smaller and cleaner than anything we've ever seen. From the Stone Age, Bronze Age, and Iron Age to more recent periods dominated by plastics and silicon, materials have defined the progression of humankind.
Now, we are once again poised on the verge of a materials revolution, as researchers around the globe push the boundaries further than ever before, using biology and chemistry to imbue materials with new qualities that are expanding our technological frontiers. For thousands of years, humans have been manipulating the elements and the world's raw materials. Now, scientists are generating new materials that function differently and stronger, smaller, smarter, and cleaner than ever. Expected to revolutionize medicine and technology, these innovations are likely to result in an unprecedented trove of nifty new stuff that is sure to transform the way we work and play and live.
Making Stuff: Stronger: What is the strongest material in the world? Is it iron? Are Kevlar and carbon nanotubes the way of the future, or will the powerful properties discovered in natural spider silk one day replace steel? NOVA begins the ambitious four-hour program with a quest for the world's strongest stuff. Host David Pogue helps viewers understand what defines strength, examining everything from mollusks to a toucan's beak and testing the world's strongest materials. Pogue travels from the deck of a U.S. naval aircraft carrier to a demolition derby to the country's top research labs to check in with the experts who are re-engineering what nature has given us to create the next generation of strong "stuff." (January 2011)
Making Stuff: Smaller: How small can we go? Could we one day have robots taking "fantastic voyages" in our bodies to kill rogue cells? The triumphs of tiny are seen all around us in the Information Age: transistors, microchips, laptops, cell phones. Now, David Pogue takes NOVA viewers to an even smaller world in "Making Stuff Smaller," examining the latest in high-powered nano-circuits and micro-robots that may one day hold the key to saving lives and creating materials from the ground up, atom by atom. Pogue explores the star materials of small applications, including silicon, the stuff of computer chips, and carbon, the element now being manipulated at the atomic level to produce future technology. "Smaller" and more portable stuff has already revolutionized the way we live. The nanotechnology to come could change the face of medicine, with intelligent iPills that know what medicine to release into the body and treat patients from the "inside" based on changing needs; robots that repair damaged body parts; and more. (January 2011)
Making Stuff: Smarter: What can nature teach us in building smarter materials? Can we create materials that sense and respond? "When describing 'smart materials,' one analogy scientists give is the evolution from the first Terminator robot, a machine made of metal and circuitry, to the shape-shifting 'liquid guy' in Terminator 2," said Making Stuff producer Chris Schmidt. Smarter looks into the growing number of materials that can shape themselves–reacting, changing, and even learning. An Army tanker trunk that heals its own bullet wounds. An airplane wing that changes shape as it flies. Clothing that can monitor its wearer's heart rate, health, and mood. For inspirations and ideas, scientists are turning to nature and biology and producing some innovative new developments in materials science. The sticky feet of geckos have yielded an adhesive-less tape. Studying the properties of skin has led to the development of self-healing protective foam. And Pogue literally goes swimming with sharks to understand a different kind of skin that is intriguing scientists. Scientists are modeling a material after sharkskin to develop an antibacterial film that, when sprayed in hospitals, could eliminate MRSA and other anti-biotic resistant bacteria from clinging to surfaces. Pogue also visits a scientist who has created a material that can render objects invisible. "Smarter" concludes with a vision of the future, the ultimate in "life-like" stuff: programmable matter that could create a duplicate of a human being. (January 2011)
Making Stuff: Cleaner: Most modern materials are dangerous to the environment, but what about cleaning up our world? Batteries grown from viruses, tires made from orange peel oil, plastics made of sugar, and solar cells that cook up hydrogen–these are just a few glimpses of a new generation of clean materials that could power devices of the future. In Making Stuff Cleaner, David Pogue explores the rapidly developing science and business of clean energy and examines alternative ways to generate it, store it, and distribute it. Is hydrogen the way to go? One scientist is even using America's abundance of chicken feathers to create a cheap way to make hydrogen cars safer. What about lithium batteries? Does this solve an energy problem or create a new dependency–in this case, on South America for a different kind of limited resource than oil? Can scientists instead develop a process in which batteries run on molten salts found in cheap abundance in the U.S. or on genetically engineered viruses? Pogue investigates the latest developments in bio-based fuels and in harnessing solar energy for our cars, homes, and industry in a fascinating hour full of the "stuff" of a sustainable future. (January 2011)
* Pioneers of Television:
They were the stars of the small screen in the early years of television, and much of the nation came to a halt whenever their shows aired. They strolled, sprinted, fought, laughed, cried and loved through worlds that took viewers to places past, present and future. As the originators of these innovative television formats, they provided an essential escape for millions of viewers who eagerly waited to watch them each week. "Pioneers of Television" returns to PBS for a second season in winter 2011, offering the inside stories of these formidable visionaries who recall the fledgling medium they shaped with their creativity, foresight and wisdom. This four-part series once again transports viewers behind-the-scenes for a revealing look at the inception of four of the most popular genres in television: science fiction, crime dramas, local kids' TV and westerns.
The first season of "Pioneers of Television," which aired in 2008 on PBS, explored the early years of sitcoms, late night, variety and game shows. Utilizing new interviews with legendary stars and program creators, never-before-seen images and timeless footage that still entertains decades later, each landmark one-hour episode brings to life the fascinating history of some of the most successful and beloved shows in television history. Stars such as James Garner, William Shatner, Leonard Nimoy, Nichelle Nichols, Angie Dickinson, Bill Cosby, Robert Culp, Stefanie Powers, Martin Landau, Peter Graves, Robert Conrad, Linda Evans, Mike Connors, Fess Parker and writer Stephen J. Cannell are among those interviewed whose imprint on these iconic genres still impact the medium today. "Pioneers of Television" depicts the epic beginnings of the four featured television genres and explores the stories and influences of these groundbreaking television pioneers. The episodes are:
Science Fiction: Storytellers Gene Roddenberry, Irwin Allen and Rod Serling created the storylines and characters behind the best-loved futuristic television of their time. But as Roddenberry's "Star Trek" competed for ratings with Allen's "Lost in Space," each show's creator aimed for a very different direction. This episode explores how Roddenberry and Serling (of "The Twilight Zone") used the future as a stage for modern morality plays, and William Shatner, Leonard Nimoy, Nichelle Nichols and other science-fiction stars describe how they prepared to interact on-camera with a malevolent alien force … or, perhaps, a giant radish. (Winter 2001)
Crime Dramas: As viewers reveled in being transported to shadowy underworlds, creative geniuses emerged in the forms of Jack Webb ("Dragnet"), Desi Arnaz ("The Untouchables") and Bruce Geller ("Mannix" and "Mission: Impossible"). Groundbreaking actors Bill Cosby ("I Spy") and Angie Dickinson ("Police Woman") reveal the methods behind their successes as the first African-American and breakthrough female lead characters in a television series. Barbara Bain and Martin Landau share the secrets behind the success of the innovative hit "Mission: Impossible," while the evolution of Peter Falk's amazing characterization in his role as "Columbo" is recalled. And James Garner, in his only recent interview, along with series creator Stephen J. Cannell, recounts the success of the "The Rockford Files'" reluctant crime solver. (Winter 2001)
Local Kids' TV: In the early years of television, local kids' programs shaped the childhoods of millions of American children. Performers such as Willard Scott, Ernest Borgnine and William Shatner all honed their skills performing on live TV with small budgets and little support. With the flimsiest of second-hand store costumes and their own imaginations, they learned how to make their audience laugh, smile and think. One early talent, Stan Freberg, got off the bus in the middle of Hollywood, became a cartoon voice talent and created "Time for Beany" — a show that captured seven out of 10 viewers, including Albert Einstein, during its run in Los Angeles. Freberg's story is told along with the story of legendary Muppets creator Jim Henson (who started at age 16), animator Bob Clampett (co-creator with Freberg of L.A.'s "Time for Beany"), actor Chuck McCann (originator of New York's famous "Puppet Hotel"), performer Pat McMahon (a star of Phoenix's "Wallace and Lamdo" — the most popular kids' show ever) and Nancy Claster, who developed the Baltimore kids' series "Romper Room" — the first franchised show in television history. (Winter 2001)
Westerns: Known everywhere as the quintessential American cultural identity, Westerns filled small screens across the country night after night and were some of the most successful television shows in history. Fess Parker's portrayal of Daniel Boone and Davy Crockett channeled the bravery, independence, honesty and rugged individualism of a young nation — and made Walt Disney enough money to build an empire. Westerns also gave viewers James Garner, who starred in the giant television hit "Maverick," where he developed the reluctant hero character that would cement his successful TV and film career. Parker and Garner tell their stories, and Linda Evans recalls how two strong female characters emerged with her onscreen interaction with Barbara Stanwyck in "The Big Valley." This episode also examines the success of Robert Conrad in "The Wild Wild West," the popularity of "Bonanza" and the creation of the classic series "Gunsmoke" with James Arness — one of the longest-running television series of all time. (Winter 2001)
* POV: In the Matter of Cha Jung Hee:
In 1966, Cha Jung Hee was an 8-year-old girl at Sun Duck Orphanage who became one of the thousands of Korean orphans adopted by Americans in the years following the Korean War. U.S. military presence, Cold War politics and the realities of a war-torn society still struggling to climb out of the ruins made Korea the primary source for international adoptions by Americans, and it would remain so for many years. All such adoptions can present daunting challenges to adoptees as they come of age and try to understand their split heritage. But this story had a further twist, as seen in Deann Borshay Liem's "In the Matter of Cha Jung Hee."
For Cha Jung Hee, the good fortune of being whisked away to an affluent country by loving new parents masked even more troubling questions. For one thing, Deann Borshay, as little Cha Jung Hee became known in America, wasn't an orphan. As related in Liem's earlier documentary, "First Person Plural," lingering memories led the filmmaker to discover that her birth family was still alive. And there was another buried memory. Liem wasn't Cha Jung Hee at all. She was Kang Ok Jin, another 8-year-old girl at Sun Duck Orphanage. Her identity had been switched with Cha Jung Hee's just before the latter was to be adopted by the Borshay family in California. She'd been instructed to keep that secret even from her adoptive parents. But why was the switch made? And what became of the real Cha Jung Hee? (Sept. 14, 2010)
* POV: Off and Running:
"Off and Running" is an American coming-of-age story. But it is one shaped by the new realities of an increasingly diverse American population, especially as those realities affect family life. Brooklyn teen Avery Klein-Cloud is the African-American adoptive daughter of white Jewish lesbians. Her siblings, also adopted, are an older black and Puerto Rican boy and a young Korean-American boy. Avery has grown up loved, supported and happy. Off and Running opens with the popular high school track star in her junior year, looking forward to college and a successful life.
But the outside world, with its deep concerns about race and identity, begins to intrude upon this happy family. Avery's upbringing in a Jewish household and her distance from black culture were not issues for her during childhood, but as she approaches adulthood, she grows more troubled by her ignorance of her own roots. With the support of her parents, she decides to learn about her past by writing to her birth mother. The result is a crisis whose depth takes Avery, her parents and the filmmakers by surprise — a crisis that threatens to sweep away the teen's promising future. (Aug. 31, 2010)
* POV: Wo Ai Ni (I Love You), Mommy:
From Donna Sadowsky's departure from her Long Island home, through 10 hectic days in China arranging the adoption of 8-year-old Fang Sui Yong and on through the girl's first year and a half in the United States, "Wo Ai Ni (I Love You) Mommy" is an intimate account of a global phenomenon — transnational and transracial adoption. Little Sui Yong's adoption takes place against a background of more and more Americans adopting overseas, especially in China. Since the Chinese opened their doors to foreign adoptions in 1992, some 70,000 Chinese children have been brought to the United States, making China the top choice for international adoptions by Americans. The trend has even spawned a stateside support organization, Families With Children From China.
The huge number of adoptions underscores the importance of investigating the varied motivations of the Chinese and of the adoptive parents, the attitudes of society toward multiracial families and the special challenges transracial adoptees face. Those challenges can be daunting and a lot to fall on the shoulders of an 8-year-old adopted girl. And Fang Sui Yong — who learns a few minutes after meeting her mother, Donna, for the very first time that her new name will be Faith Sui Yong Sadowsky — reacts as any self-respecting little girl would. She is alternately withdrawn, petulant, cute, rude, demanding, endearing, needy, manipulative, tragic, happy, loving, not so loving, confused, surprisingly perceptive about her situation — and a natural in front of the camera. (Sept. 7, 2010)
* The President's Photographer:
For 50 years, presidential photographers have covered it all: upheaval, tragedy, joy — often developing friendships with the presidents they serve. Acting as both visual historians and key links between the public and the presidents, for these photographers no day is the same — whether they are aboard Air Force One, backstage at the State of the Union or in the heart of the West Wing. As the 44th president's chief photographer, Pete Souza is never far behind President Obama. Now, in the new National Geographic Special, "The President's Photographer: 50 Years in the Oval Office," viewers get to follow Souza, and those who came before him, for a behind-the-scenes look at the everyday grit of the American presidency. It's a chance to see what it's like to cover the most powerful man in the world, for history.
The pictures serve as a visual tool that will help future historians understand what went on during the presidency; so far, eight professionals have served as official White House photographers. The idea of shooting for history took hold almost 50 years ago when President Johnson hired the first official presidential photographer, Yoichi Okamoto, known as Okie. He set the gold standard for presidential photography, and he did it on the strength of his unique access. To a documentary photographer, every presidency has defining stories, and those images are often how we remember a president. For Johnson, it was civil rights and Vietnam. President Reagan is forever tied to the end of the Cold War. President Clinton pursued peace in the Middle East. History has yet to define the Obama administration, but Souza is there to document it, every step of the way. (Nov. 24, 2010)
* The Tenth Inning:
Thousands of bats, three home run records and one "curse" have been broken since Ken Burns last explored the history of America's national pastime with his landmark 1994 PBS series "Baseball." Now Burns and co-director Lynn Novick bring the series to the present with "The Tenth Inning." The program is directed by Burns and Novick and written and produced by David McMahon, Novick, and Burns, telling the tumultuous story of America's national pastime from the early 1990s to the present day, introducing an unforgettable array of players, teams and fans, celebrating the game's resilience and enduring appeal, and showcasing both extraordinary accomplishments — and devastating losses and disappointments. The film highlights dramatic developments that transformed the game: the crippling 1994 strike that left many fans disillusioned with their heroes; the increasing dominance of Latino and Asian players who turned baseball into a truly international game; baseball's skyrocketing profits, thanks to new stadiums, interleague play, and the wild card; the rise of a new Yankee Dynasty; the Red Sox' historic World Series victory; the astonishing feats of Mark McGwire, Sammy Sosa and Barry Bonds; and the revelations about performance-enhancing drugs that cast a shadow on many of the era's greatest stars and their accomplishments.
Combining extraordinary highlights, stunning still photographs, popular music of the period, and insightful commentary by players, managers, experts and fans, "The Tenth Inning" interweaves the story of the national pastime with the story of America. In an age of globalization, deregulation and speculation, the film demonstrates that baseball has continued to be a mirror of the country — at its best and at its worst. "The Tenth Inning" also movingly shows that when America felt most threatened, following the terrorist attacks of September 11, 2001, baseball offered common ground, providing Americans with solace, distraction, and the hope that things could one day return to normal. A number of familiar faces from the first nine installments of the series add their welcome perspectives on events of the last 15 years, including writers Roger Angell, John Thorn, George Will, Gerald Early and Doris Kearns Goodwin, as well as broadcaster Bob Costas. The film also features revealing interviews with Major League Baseball commissioner Bud Selig, managers Felipe Alou and Joe Torre, players Pedro Martinez, Omar Vizquel and Ichiro Suzuki, broadcaster Keith Olbermann, writers Marcos Breton, Tom Verducci, Selena Roberts, Mike Barnicle and Howard Bryant, and other players, writers and fans from across the country, as well as overseas. (Sept. 28, 2010)
* Wild Kratts
Animals can take you anywhere in science! Creature teachers Chris and Martin Kratt will take 6- to 8-year olds and their families along on extraordinary animal-powered adventures in "Wild Kratts." The show transforms the Kratt Brothers, creators of the award-winning "Kratts' Creatures" and Emmy-winning "Zoboomafoo," into animated versions of themselves, allowing the real-life zoologists to visit wild animals in their little-seen habitats and showcase key science concepts along the way.
From elephants using physics to suck gallons of water with their trunks to a fleet of peregrine falcons that harness the force of gravity to speed through the air, each of the 40 new half-hour episodes of "Wild Kratts" presents age-appropriate science inspired by the natural abilities of the animals that the Kratt brothers – and young viewers – meet. (Jan. 3, 2011)