TCA Press Tour, Summer 2010: Day 1
Welcome back, my friends, to the experience that has been lovingly described as being "like the Bataan death march, but with cocktails." I speak, of course, of the Television Critics Association press tour…but, then, if you're a regular reader of Premium Hollywood, then you already know that I visit California twice a year – first in January, then in July – in order to get the details on what new programs the broadcast and cable networks will be bringing you over the course of the next six months. Myself and my TV critic peers will be spending the better part of the next two weeks in a big ballroom at the Beverly Hilton, watching and listening as the casts and creators of the various new series trot onto the stage, answer our questions and address our issues, and make room for the next series. Then, at the end of most evenings, there's a big party with most of the folks we've seen during the course of the day, and we get the opportunity to chat one on one with as many of them as we can wrangle. Oh, sure, there are free drinks to be had, but when you're trying to play the part of a proper journalist, you can't indulge but so much…well, not 'til you've gotten all of your interviews, anyway.
Fortunately, the first day of the Summer 2010 TCA Press Tour started slowly, providing visits to the sets of a few series, a trip around the Warner Brothers studio lot, a ride on the latest addition to the Universal Studios tour, and – to ease us in slowly – only two proper panels. We did, however, get a few Q&A ops while at the various sets, some of which were decidedly more impressive than others.
"Desperate Housewives" set visit
Having never watched a complete episode of "Desperate Housewives (I rather expect I'd like it, but there just aren't enough hours in the day to play catch-up at this point), I had no personal investment in visiting the set for Wisteria Lane, but when you're a heterosexual male and you're presented with the opportunity to stand within a few feet of Eva Longoria Parker, you don't turn it down.
Unfortunately, it took us for-freaking-ever to finally make our way to the set, as our bus driver apparently had no clue as to its whereabouts, aside from the fact that it was located somewhere on the Universal Studios lot. As a result, instead of getting to enjoy a leisurely breakfast on the set before beginning our interaction with series creator Marc Cherry and members of the show's cast (Longoria Parker, Felicity Huffman, Marcia Cross, and new addition Vanessa Williams), I got off the bus and barely had a chance to grab a cup of coffee and a bagel before the proceedings had begun.
Cherry and the cast appeared, cheerily greeted the assembled critics and thanked us for coming to the set, then split the group, with Huffman and Williams setting up camp in one house and Cherry, Cross, and Longoria Parker in another. Even if Eva hadn't been in the mix, I knew from previous TCA experience that Cherry is always entertaining, so I followed him and his Housewives inside to hear what they had to tell us about the upcoming season of the show. At first, Eva was going to speak to what we could expect from Gabrielle's storylines this year, but she stumbled almost immediately, admitting that she couldn't remember what Cherry had told her she could say and what she couldn't.
"And here's where I step in," said Cherry, to much laughter from the crowd. "The very first scene and what we start to deal with in the first episode (of the new season) is the ramifications of her friendship with Brie, because she finds out something that we've been holding back for six seasons: Andrew, Brie's son, has run over her mother-in-law."
"Oops," said Cross.
"That comes out," continued Cherry, "and that starts to affect their friendship in a major way. In the second episode, two families are again put into conflict, because there's another hit-and-run."
"Oops," Cross said again.
"There's another accident involving both families and stuff, so that's one of the things we start to explore: their friendship. One of the things that I learned on 'The Golden Girls' is that you want your ensemble of ladies to be very close and very friendly, but it gets a lot funnier if they're in conflict, so we've decided to put them into some conflict this year. We also have coming up…Brie will have a new love interest in the form of Brian Austin Green."
After the hoots and hollers died down, Cross assured us, "He's making me do it!"
"When we had the first table read…we always do a thing at my home where we read the first script of the season, and I introduced Brian as Marcia's new love interest, and…Marcia blushed," said Cherry.
"I'm still blushing!" said Cross. "I'm not really acting yet! Seriously, we did a scene yesterday, and he's touching me, and I'm, like, 'Aaaaaah!' So I don't have to act yet!"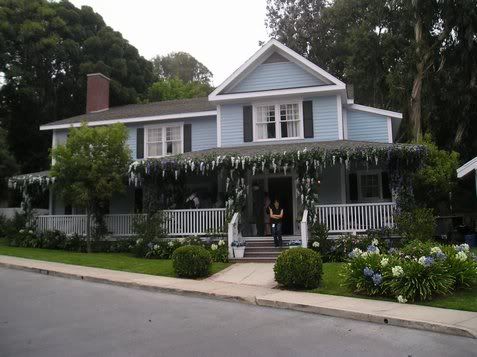 "So, anyway, we're off to a good start," said Cherry, "and we're just thrilled as all get-out to have Vanessa joining the cast. She's been just a sweetheart, and we're having fun with her. One of the things I've learned over the evolution of the show is that a lot of different talents are required to be on 'Desperate Housewives.' You have to be able to do both drama and comedy. The drama, you have to have a twinkle in your eye, and the comedy has to be very rooted in reality. Over the years, some of the additions have been more successful than the others.
"What was interesting was that the idea for this came from Steve McPherson. He never, ever suggests casting to me, but he called me a couple of months ago, just before I was going on my yearly 2-year vacation in New York, and he said, 'Hey, what about Vanessa? Because 'Ugly Betty' is ending.' And I, at first, was very skeptical because she was just coming off another ABC show, and that hadn't really been on m radar, so I said, 'Well, let me meet with her.' So I walked into a restaurant in New York, my arms crossed, and about halfway through it, I went, 'Please do my show!' I just fell in love with her, and I found what was so great about her was that she really got the tonality of the show. I knew that she was capable of doing some wicked comedy based on her performance in 'Ugly Betty,' but what really struck me was her understanding of what it is that we do here, and I was convinced amazingly quickly.
"Just a little piece of trivia: it was, like, the quickest deal in the history of 'Desperate Housewives.' I met with her for lunch on Thursday, and her deal was closed by Tuesday morning, before ABC's presentation. And I was, like, 'They closed it?' And I was thinking of all the deals we've done in the past, which went on for weeks and weeks and weeks…and it just happened, and that was both due to the fact that Vanessa really wanted to be on the show and ABC really wanted her here. So it was kind of a dream come true that's been delightful ever since, and we're having a lot of fun with the character."
Warner Brothers Animation panel
Given that I've just started a column over at Popdose.com where I'm interviewing voice actors ("You're The Voice"), you can imagine that I was pretty psyched to attend a panel which promised to provide us with several voice actors from a trio of Warner Brothers' current crop of animated series on Cartoon Network: Diedrich Bader, who voices Batman on "Batman: The Brave and the Bold," Frank Welker, who voices Scooby Doo and Fred (he's been doing the latter since the character's inception) on "Scooby Doo! Mystery Incorporated," and Jeff Bergman, who'll be voicing both Bugs Bunny and Daffy Duck on "The Looney Tunes Show." I know that not all of my fellow critics shared my excitement, but, hey, like I said, I wasn't all that thrilled about "Desperate Housewives," so, y'know, different strokes, as the cliché goes.
I'll be providing you with some of my favorite quotes from the panel as soon as the folks at Warner Brothers get around to sending over the transcript they assured us they were doing for us, but for the moment, I'll just tell you that Bergman's one-man "Flintstones" scene was a riot (he's masterful at both Fred and Barney), Welker told a funny story about how excited he was to work with Jonathan Winters on "The New Scooby Doo Movies," and Bader's awe of his fellow voice actors was downright sweet, as was his acknowledgement of how tight-knit the voice actors' community is and what lovely people they are.
At the conclusion of the panel, we were all treated to a viewing of two of the new theatrical shorts starring Wile E. Coyote and the Road Runner. I think a lot of us were skeptical about the shorts…partly because they were in 3D, but mostly just because it's hard to accept than anyone can match the classic work of Chuck Jones…but I'm here to tell you that a lot of us left the theater in awe: the cartoons were absolutely hilarious, and they made fantastic use of the 3D medium. Look for them at the beginning of the next few Warner Brothers' family releases. I'm not saying that they're good enough to make you want to see "Cats & Dogs 2: The Revenge of Kitty Galore," but, you know, you can always leave afterward and sneak in to see a different movie. I'm just sayin'…
Warner Brothers Studios tour
When I saw on the schedule that we were being treated to a general tour of the Warner Brothers lot as part of our day at the studio, my first thought was one of uncertainty…as in, "Why are we doing this when we could be visiting the set of some show or other? I mean, we're TV critics, aren't we?" I have no idea where this sensible reaction came from, however, as the geek in me quickly fell in love with the tour, as I surely must've known in my heart that I would.
Admittedly, some of the moments that would've been showstopping to others were slightly less so to some of the other critics. I mean, I've only been doing this since 2007, but as the guide pointed out the buildings which housed "Two and a Half Men," "The Big Bang Theory," and "Chuck," or the studios which once were home to "E.R." and "Cold Case," I have to admit that my first thought on each location was, "Seen 'em," but they were immediately followed by memories of the occasions when I did those tours, and it reminded me just how awesome a job I have.
Plus, I have to admit that I had no idea that "True Blood" filmed on the Warner Brothers' lot. I don't know if it's all filmed there, but as you can see, the exterior of Merlotte's is there, and there's also a lagoon not far away from that set which is used on the show. I don't know if that's where Sam's infamous skinny-dipping scene during Season 2 took place, but it certainly wouldn't surprise me.
In addition to being geeked out by such sights as the last surviving set from "Casablanca" and the small-town area that formerly served as Stars Hollow on "Gilmore Girls," I also got a cheap thrill out of being able to see the "Friends" set (which saved from destruction by Jay Leno, we were told, and remains more or less intact, at least from what I could tell) and several cars from various Warner Brothers films and television series, including the General Lee, Michael Keaton's Batmobile, Clint Eastwood's Gran Torino, and…well, you'll probably recognize the rest of them. Enjoy the shots, and we'll reconvene on the other side.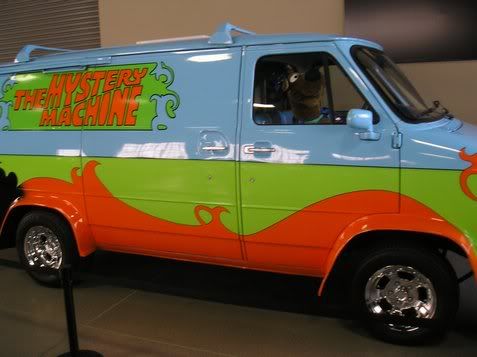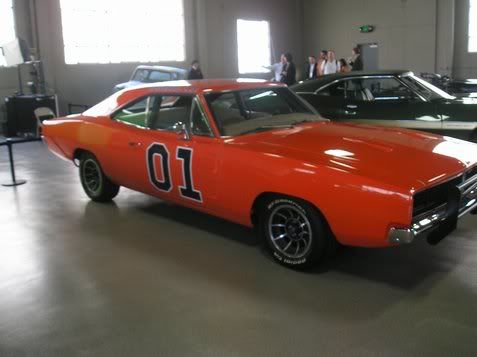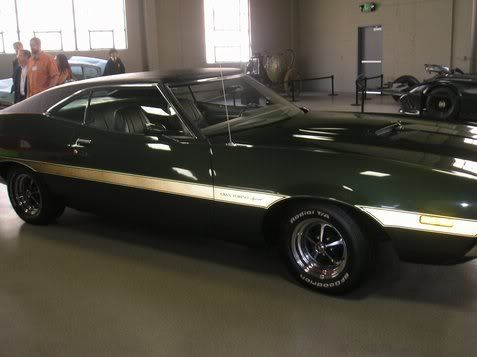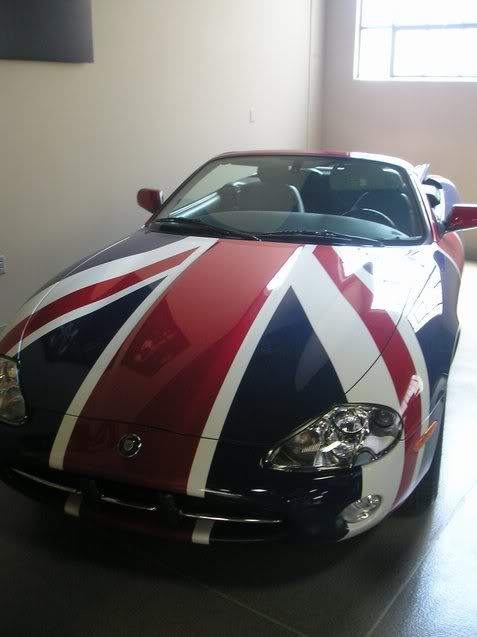 "Undercovers" set visit
It must be said that, of all the things that were on our agenda, this is the one that proved to be the most disappointing. I've seen the pilot for "Undercovers," produced by J.J. Abrams, and I thought it was decent enough, so I figured, "Okay, this should at least be interesting," and I kept my fingers crossed for an appearance by J.J. during our tour of the set. Apparently, I didn't cross them tightly enough, though, because not only was Mr. Abrams MIA, but, geez, there wasn't even a single cast member in attendance!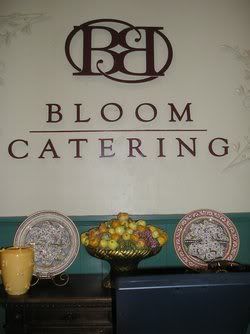 Now, don't get me wrong: it's cool to get to tour the set of any TV show, and this one was no exception. In particular, there's a kitchen set – the premise of the series involves two former spies stepping back into their former profession, but in their "retirement," they've started a catering business – which is pretty mindblowing, and in fairness, the couple's house looks pretty sweet, too. But, really, how excited can you possibly get about seeing the set of a series that you've only watched for the sum total of 42 minutes? Yes, the show's food stylist and production designer were in attendance to answer any questions, but…well, maybe I just don't think far enough ahead, but I really just didn't find myself with any burning questions to ask them. Perhaps I'll be kicking myself for not taking advantage of the opportunity if the show should become a big hit. Probably, though, I'll just find myself thinking, "Man, I still can't believe that no one from the 'Undercovers' cast came to the set…"
"Parenthood" set visit
…unlike the cast of "Parenthood." Some of them were on the set while we did our tour (Peter Krause and Monica Potter were hanging out in their characters' kitchen, and Craig T. Nelson and Bonnie Bedelia did the same on the set of their characters' house), but the entire cast sat down for a Q&A after the tour, then joined us for a barbecue on the external set for the Braverman's house.
Now, come on, you can't tell me that's not cool.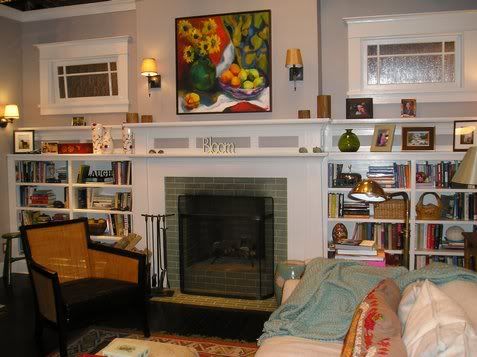 This is, unfortunately, another case where I'm still waiting on the transcription of the panel, so for the moment, I can't offer you much more than the revelation that Billy Baldwin will be playing the boss of Peter Krause's character, Adam Braverman, in the new season. But I will say that Dax Shepherd was pretty damned funny. The only unfortunate part was that I didn't get a chance to do much in the way of one-on-ones after the panel, owing to the fact that A) I was hungry and needed to take advantage of the free food at the barbecue, and B) the majority of the writers opted to scarf down their food in order to take advantage of another opportunity.
"King Kong 3D 360"
That's right: I could either do interviews or ride the brand new Peter Jackson-designed "King Kong 3D 360" portion of the Universal Studios tour.
I have no regrets. It was AWESOME.
Some people got scared out of their wits, some people got nauseous, others found it utterly "meh," but as far as I'm concerned, it's an instant reason to go on the studio tour for…well, basically, for as long as "King Kong 3D 360" is a part of it. It's a short experience, lasting for less than 3 minutes long, I believe, but it's one that you won't soon forget.
With that, Day 1 was at an end…and Day 2, with all of its panels, loomed in the distance. Time to go back to my hotel room and work, right? Well, actually, no: it was time to go to Roni's, a pleasant little drinking establishment within a 10-minute walk of the Beverly Hilton, and toss back a few beers. And then it was time to return to the hotel, descend to Trader Vic's, and have one more. But then it was time to go back to the room and…sleep.
C'mon, I had three beers. Like I was ever going to do anything else.
Posted in: 2010 Fall TV Preview, Interviews, News, Pilots, TCA Blog 2010, TCA Press Tour, TV, TV Action, TV Cartoons, TV Comedies, TV Dramas
Tags: Batman: The Brave and the Bold, Brian Austin Green, Desperate Housewives, Diedrich Bader, Eva Longoria Parker, Frank Welker, J.J. Abrams, Jeff Bergman, King Kong, King Kong 3D 360, Marc Cherry, Marcia Cross, Parenthood, Peter Jackson, Road Runner, Scooby Doo! Mystery Incorporated, TCA Blog Summer 2010, The Looney Tunes Show, Undercovers, Universal Studios, Vanessa Williams, Warner Brothers, Wile E. Coyote