And we mean that literally: we just received a collection of photos which AMC released in conjunction with the screener of the first episode of Season 4.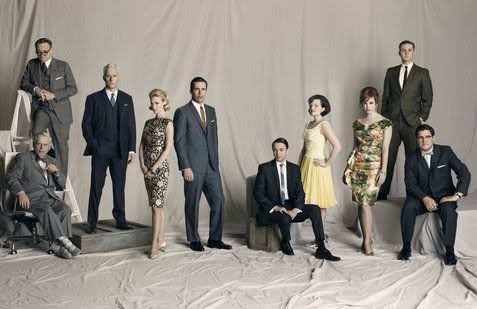 I'm not going to have my ass handed to me for spilling any secrets of about Season 4, so don't go looking for any spoilers, but here's a bit of text from AMC's press release to keep you going 'til July 25th:
"Mad Men" riveted audiences with a cliffhanger finale in season three, as Don Draper's professional and personal lives unexpectedly imploded. This season, the series' breakout ensemble cast continues to captivate as they grapple with an uncertain new reality.
In season three, "Mad Men's" unflinching look at the human condition continued as characters faced the realities of dramatic change in the country – from the birth of civil rights to the assassination of a president – and in their personal lives. Whether it was corporate politics, homophobia in the workplace or the frustration of betrayal, they dealt with an unsettling loss of the familiar. Audiences were stunned by the self-destruction of protagonist Don Draper, including a confrontation with wife Betty that forced him to reveal the truth about his past and identity, and the resale of Sterling Cooper by British parent company Putnam, Powell and Lowe (PPL), which left its partners on the brink of a new beginning.
The consequences of the shattering secrets exposed in season three will continue to reverberate in "Mad Men's" fourth season, as the lives of the men and women of Sterling Cooper Draper Pryce continue to evolve. As relationships are redefined and people are forced to face themselves and the world around them in new ways, the series will continue to question the traditional norms and the simmering societal frustrations between women and men with compelling storylines and resonant moments that are sure to enthrall as the new season unfolds.
Check out the photos after the jump!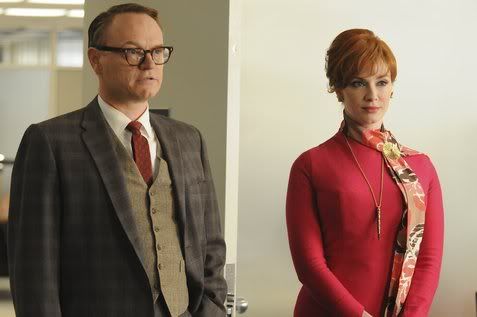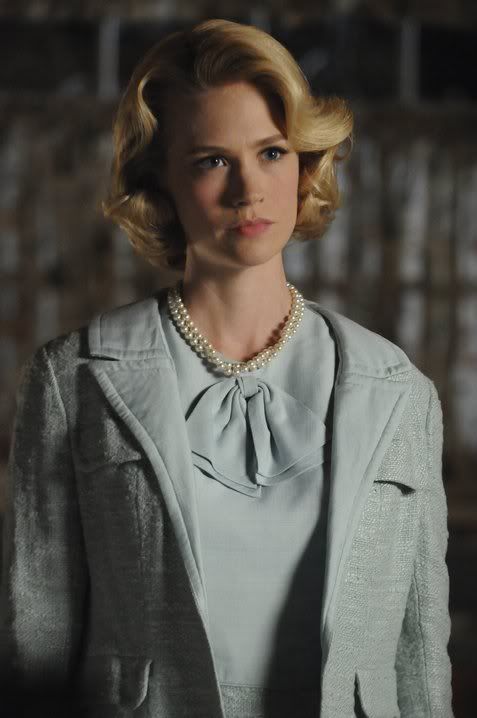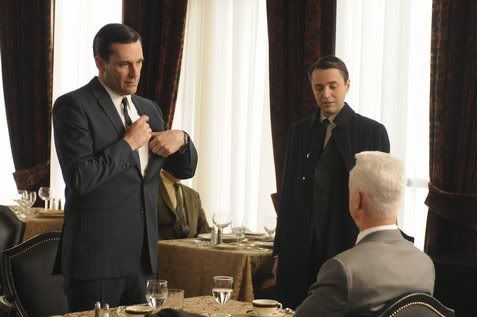 Posted in: Mad Men, News, TV, TV Dramas
Tags: Christina Hendricks, Elisabeth Moss, Headlines, January Jones, Jared Harris, John Slattery, Jon Hamm, Mad Men, Mad Men blog, Mad Men Season 4, Mad Men season premiere, Rich Sommer, Robert Morse, Vincent Kartheiser