Former Biggest Loser contestants participate in Utah fitness festival
We know that some of the former contestants on NBC's hit reality show "The Biggest Loser" sometimes gain back the weight they've lost. But most of them are diligent enough to stick with it, and even if they can't keep all of the weight off that they lost, at least they try their best to maintain a very healthy lifestyle. Further proof of the latter was on hand a couple weeks ago, as former Biggest Loser campus alum were on hand for the Ivins, Utah Fitness Festival, held in conjunction with the first annual Ford St. George Ironman competition.
The Biggest Loser Resort at Fitness Ridge was a sponsor of the event, with two booths featuring demonstrations, contests with the former contestants, prizes, and giveaways, and it took place on Saturday, May 1. On hand to participate were Erik Chopin (season 3 winner), Dan & Jackie Evans (season 5), Sione & Filipe Fa (season 7), Jim Germanakos (season 4 at-home winner), Suzy Hoover (season 2) and Seth Word (season 2 runner up).
In addition, Dan Evans' band performed as part of the festivities:
More photos after the jump…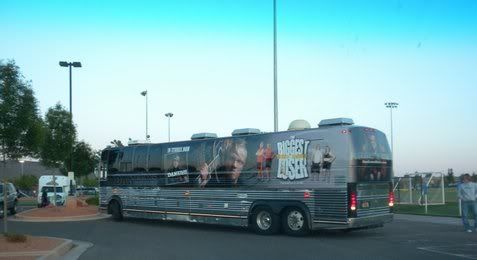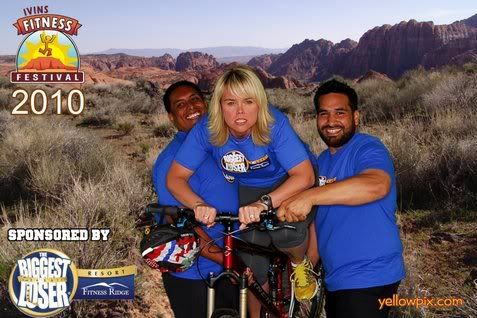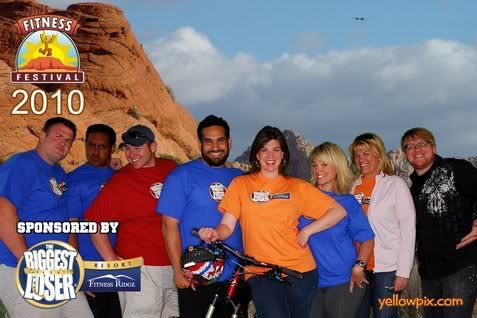 Posted in: Reality TV, The Biggest Loser, TV
Tags: Biggest Loser, Biggest Loser Resort at Fitness Ridge, Dan and Jackie Evans, Dan Evans Band, Erik Chopin, Ford St. George Ironman Competition, Ivins, Ivins Utah Fitness Festival, Jim Germanakos, Seth Word, Sione and Feilipe Fa, Suzy Hoover, The Biggest Loser, The Biggest Loser former contestants, Utah