When you're an easily-amused TV critic, every day is filled with wonderful surprises which range from the arrival of an advance screener of an episode of one of your favorite shows to the opportunity to interview one of your favorite actors. Once in awhile, though, something arrives via E-mail which blows your mind completely…and, in this case, it was a personal letter from Bryan Cranston, who plays Walter White on AMC's "Breaking Bad."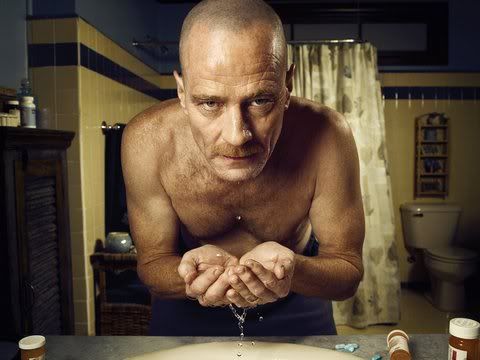 Dig this: Mr. Cranston kindly invited me – and when I say "me," I actually mean all of the members of the Television Critics Association – to visit the set of "Breaking Bad." Obviously, it was an offer that I could not refuse, nor could Bullz-Eye's editor-in-chief, Jamey Codding, who was far too big a fan of the show to allow me to go alone if he could possibly get away with attending as well.
I've offered up a summary of our quick trip to Albuqerque over at the Bullz-Eye blog, so be sure to head over to check it out…and, of course, be sure to tune into AMC on March 21st when "Breaking Bad" kicks off its 3rd season. And read our weekly blog after each episode. And, for that matter, keep your eyes open for our review of the Season 2 set when it hits DVD on March 16th. (Spoiler: it's probably going to be a rave.)
Yeah, that's right: we love "Breaking Bad." You got a problem with that?