"The Jay Leno Show" premiere kills in the ratings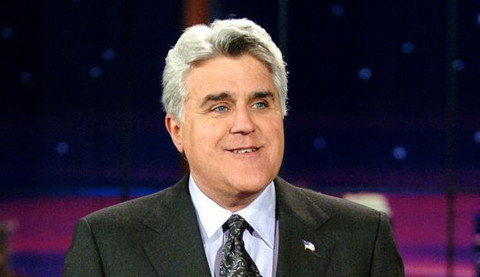 Can a late night talk show work at 10 PM? That was the question NBC executives were asking themselves when they picked up "The Jay Leno Show," the veteran comedian's newest venture into television. "The Jay Leno Show" would esentially test people's willingness to choose a network comedy during a time slot historically reserved for dramas. Though it's too early to celebrate a resounding success, the show's premiere certainly exceeded expectations.
According to Nielsen preliminary estimates, "Jay Leno," whose premiere night guest was Jerry Seinfeld, averaged a 5.1 rating/13 share in adults 18-49 and 17.7 million viewers overall during the 10 o'clock hour. This is a larger audience than any episode of an NBC series from last season, and the best overall for NBC in the timeslot since the 2008 Summer Olympic Games.

A big premiere rating was expected, but it will probably take a few weeks to see where the show's number settles, or what kind of a local news lead-in it provides for the network's affiliates. The 5.1 rating is a bit above industry expectations for the premiere and is about three times what NBC has said it could do on an annual basis to generate a profit.
This is all very impressive, but one has to consider the large audience tuning in to see what would happen with Kanye West. Still, drawing 17.7 million viewers for any TV premiere should be huge news, so it's curious to note how quiet NBC is being about it. Remember, they did claim Conan was the new "King of Late Night" when they handed him "The Tonight Show." If Leno keeps these numbers up, they'll have to eat their words. Conan will be fine, but it's a bittersweet predicament.